Custom Car Care Service Center
Keep Your Car Running, For Less.
Schedule an Appointment today. (260) 918 - 9959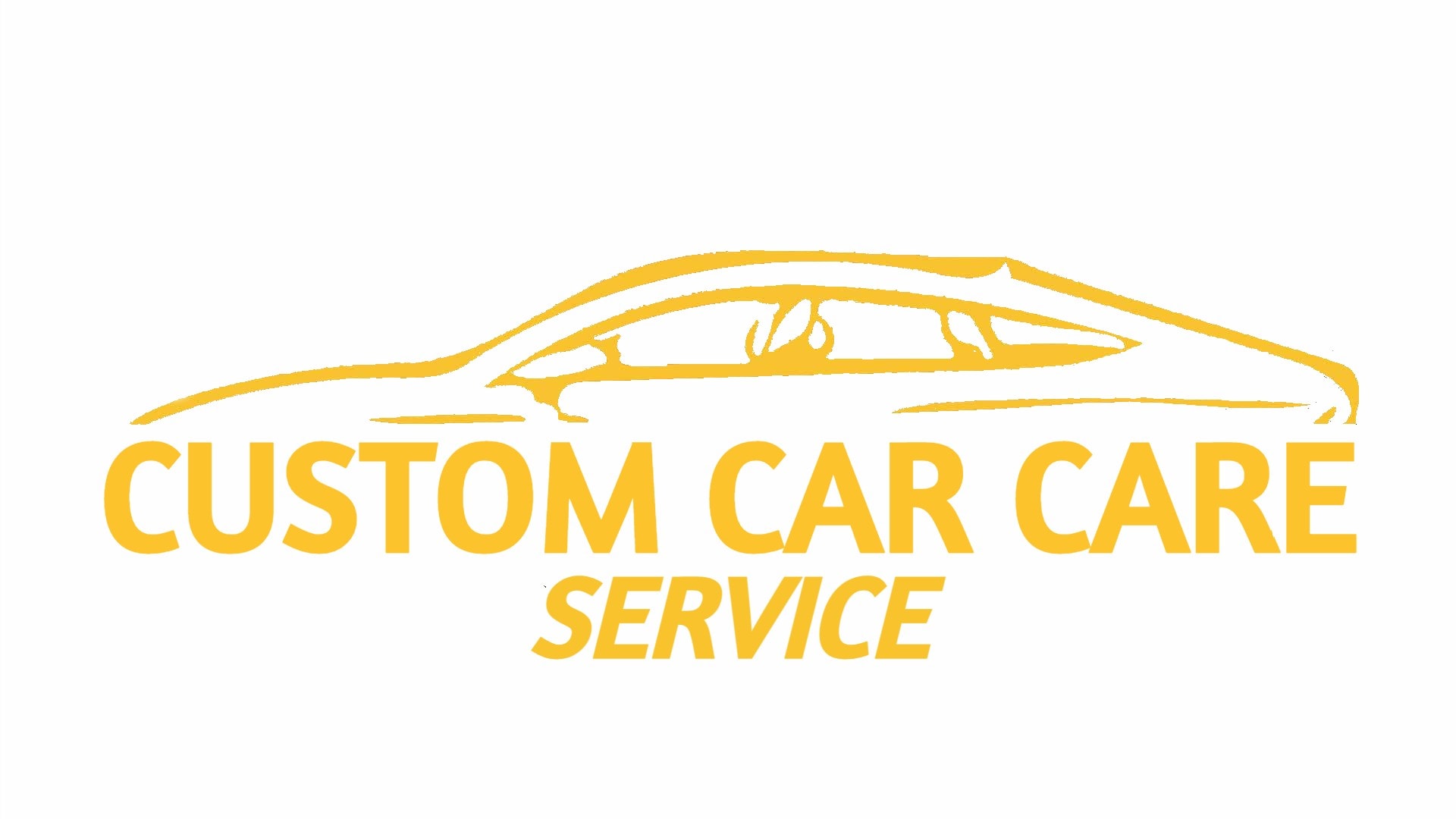 AUTO REPAIR SERVICES WE PROVIDE
Brakes and Rotors Repair
AC and Heating Repair
Wheel Alignment Services
Scheduled Maintenance
Battery Testing and Replacing
Tire Repair and Balancing
30/60/90/120 Mile Services
Computer Diagnostics
Oil Changes
Tune Ups
Safety & Emissions Inspections
Filter Replacements
Windshield Wiper Blades
Fluid Services
Trip Inspections
Maintenance Inspections
Check Engine Light Diagnostics & Repair
Brake Repair & Antilock Braking System (ABS) Repair
Shocks & Struts Repair
Chassis & Suspension Repair
Suspension & Steering Repair
Engine Repair
Engine Replacement
Engine Performance Check
Belt Replacement
Hose Replacement
Cooling System Repair
Radiator Repair & Replacement
Water Pump Repair & Replacement
Drivability Diagnostics & Repair
Fuel Injection Repair & Service
Fuel System Repair & Maintenance
Ignition System Repair & Maintenance
Auto Air Conditioning Repair & Service
Heating System Repair & Service
Belt Repair & Replacement
Compressor Repair & Replacement
Evaporator Repair & Replacement
Alternator Repair & Replacement
Starter Repair & Replacement
Windshield Wiper Repair
Power Lock Repair
Power Antenna Repair
Power Steering Repair
Power Window Repair
Power Accessory Repair
Light Repair & Bulb Replacements
Exhaust Repair & Replacement
Muffler Repair & Replacement
Tailpipe Repair & Replacement
Tire Balancing and Rotation
Alignment
Browse Special Offers
We're sorry, we do not currently have any specials published. Please check back soon or contact us for more information.
Schedule Service
* Indicates a required field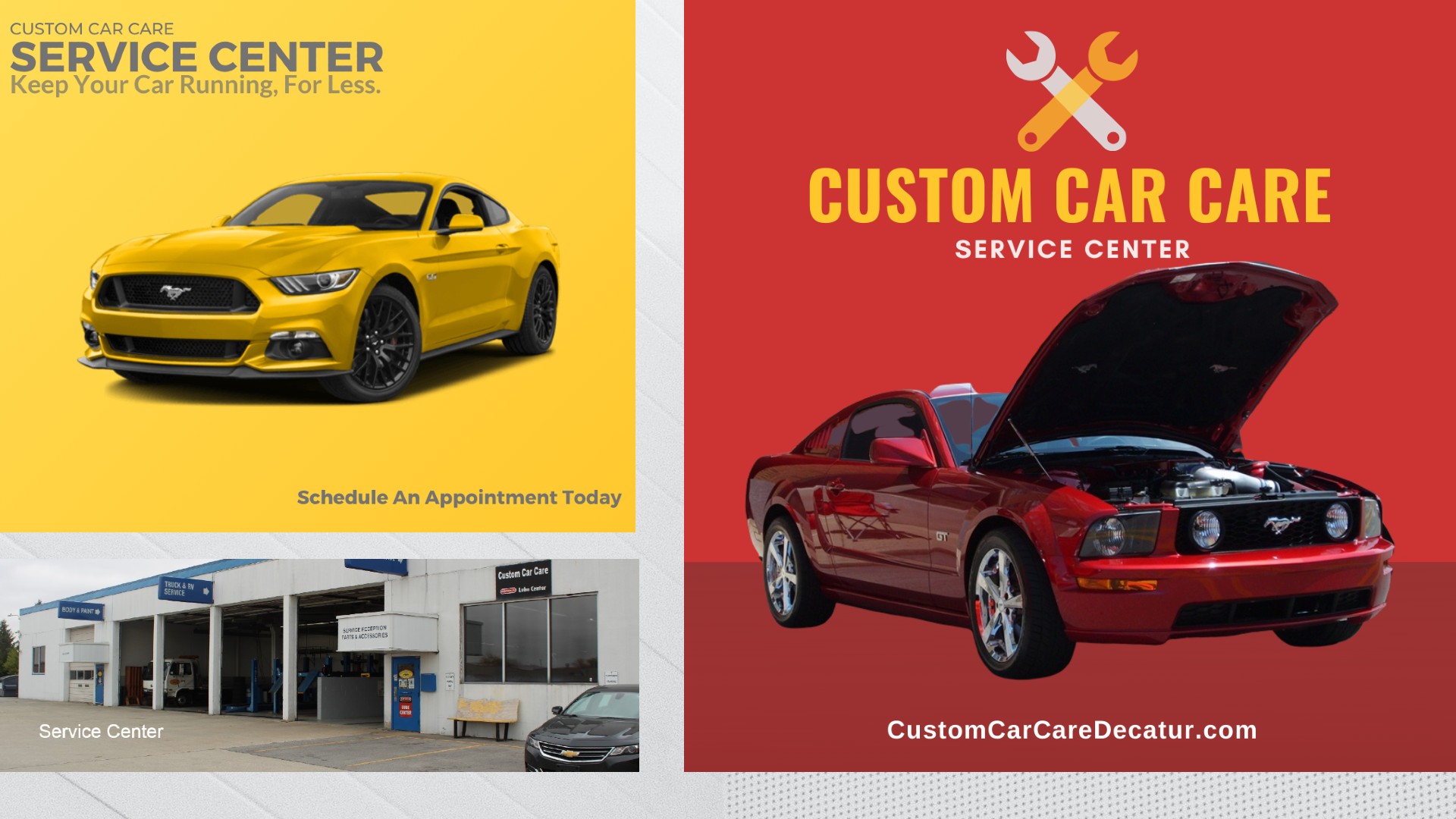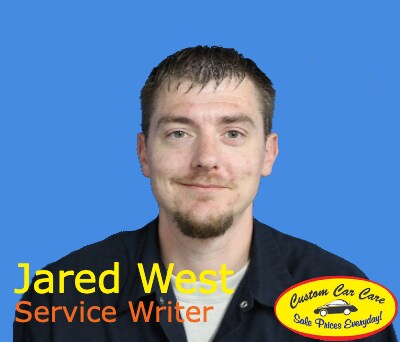 Our Service Advisor, Jared, has a huge role in our Service Department. Jared handles all of our parts orders and schedules service for our wonderful customers. In his free time, you can often find Jared cruising around town on his Harley Davidson motorcycle. In the past, Jared has worked in the customer service field for over a Decade! Jared enjoys spending time with his 3 kids. Every year, typically right before the fall, you can find Jared cruising across the country with his dog in the side cart of his Harley. Ask him about it when you see him!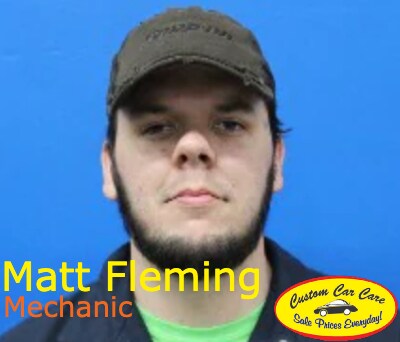 Matt is a graduate of UNOH where he studied Automotive Service along with Diesel repair and High Performance Racing.  After completing his classes, Matt moved to Charlotte North Carolina to pursue his dreams of working and touring as a mechanic for NASCAR. While at a race in Northern Ohio at Eldora Speedway, Matt would fall in love with the lady that would later become his wife.  Now Matt's racing career is limited to iRacing (which he is pretty good at). Matt also enjoys spending time with his children and collecting retro gaming consoles. Custom Car Care is happy to have Matt working for us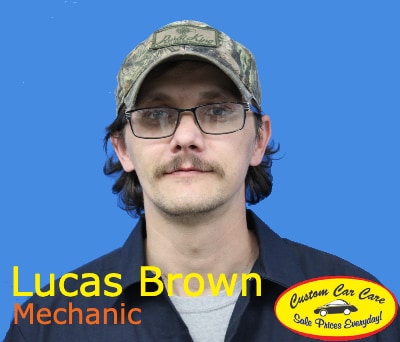 We are happy to have Lucas on our team. In the past, Lucas has worked on big diesel trucks and various cars. In his free time he enjoys spending time with his wife and 3 kids (with one on the way). He also enjoys being outdoors and often competes in Fishing Competitions in the Tri-State Area. Lucas is an all around great guy and we are happy to call him a part of the Custom Car Care Service Team.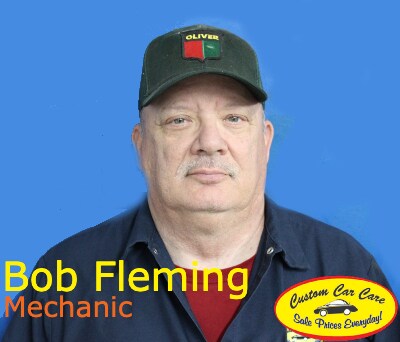 Bob has been a life long mechanic, working on cars along side his father for many years. Bob is the one who got his Son (Matt) to start working on cars. Bob enjoys racing, especially NASCAR. He collects all kinds of NASCAR Memorabilia. Some of his hobbies include Fishing, and collecting screws and nails he finds on the ground.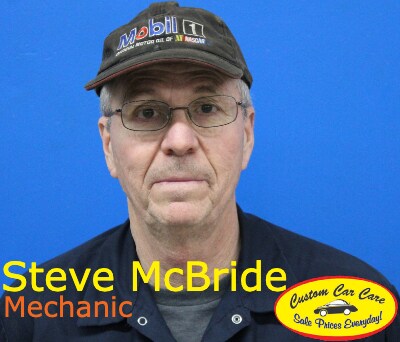 Steve has been with Custom Car Care in the Service Department for over 15 years.  During his time here he has done just about everything.  When the weather is nice out you will find him floating across the lake doing some fishing or out enjoying a drive in his Mustang.  His hobbies also include doing paint by number canvases and balloon art for children's parties.
Vehicles We Service & Repair
| | | | | | |
| --- | --- | --- | --- | --- | --- |
| Acura | Audi | BMW | Buick | Cadillac | Chevrolet  |
| Chrysler | Dodge  | Fiat  | Ford  | GMC  | Honda  |
| Hyundai | Infiniti | Jeep  | Kia  | Lexus  | Lincoln  |
| Mazda | Mercedes | Mercury  | MINI  | Mitsubishi  | Nissan  |
| Oldsmobile | Pontiac  | Saturn  | Scion  | Subaru  | Suzuki  |
| Toyota  | Volkswagen  | Volvo  | And  | Many  | More...  |